Spring is in the air and warm summer nights are just around the corner. As the pandemic seems to be settling in for the long haul and we will still be spending a lot of time at home come summer, anyone who has any form of outdoor space in their home is a winner in the pandemic home lottery. To help you make the most of your outdoor living space I will be sharing a series of posts on how to design a beautiful outdoor space. There will be design advice for both big and small spaces. I will focus on making spaces beautiful with a small budget because let's be honest – it is really easy to create a stunning outdoor space if you throw enough money at it. But before we get into all of the design details, I wanted to share 5 outdoor spaces that will inspire you to make the best out of the space you have.
So without any more delay, here are 5 small outdoor spaces I absolutely adore: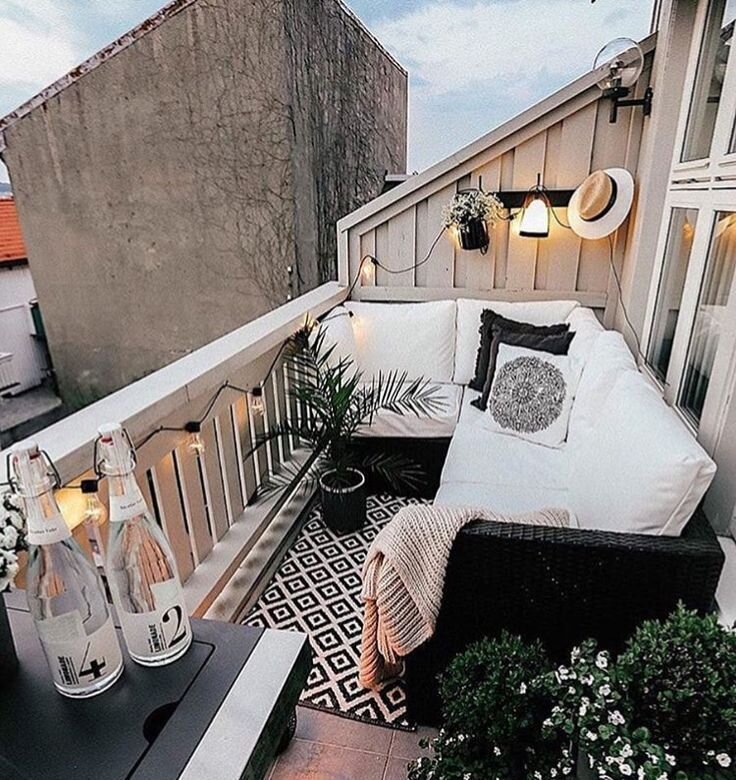 So you have a tiny terrace and cannot imagine having an outdoor sofa? This little terrace shows that size does not matter when it comes to placing an outdoor sofa on your XS terrace. No, you won´t have enough space for a coffee table but just imagine lounging on the sofa and sipping a chilled glas of wine while gazing up at the birds sailing through the air.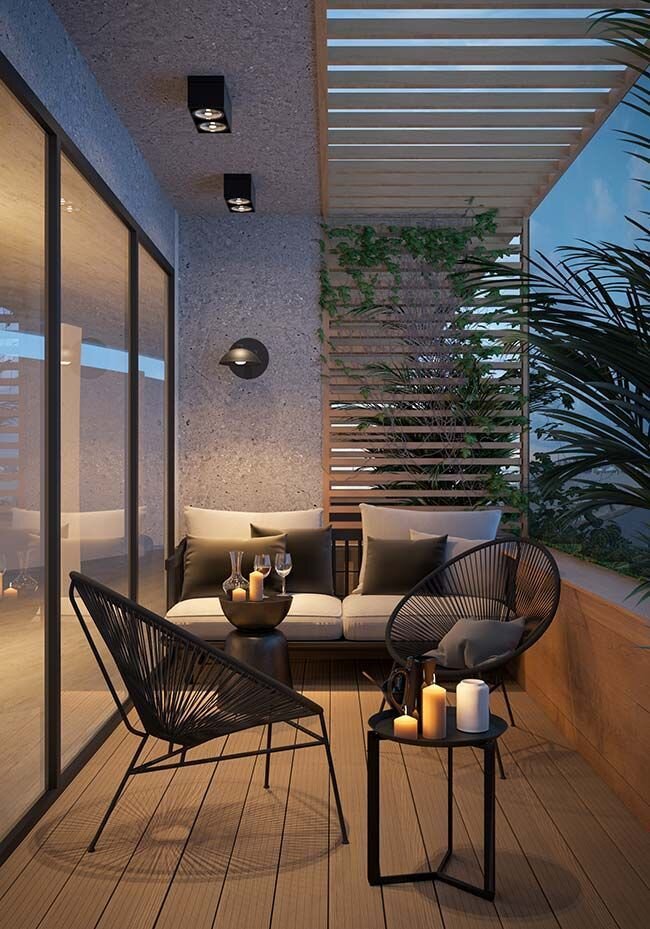 A small sofa, two tiny side tables and two chairs. That is all that is needed to create a stylish space for cozy get togethers. Keeping the color palette neutral helps create a calm, relaxing atmosphere on warm summer nights.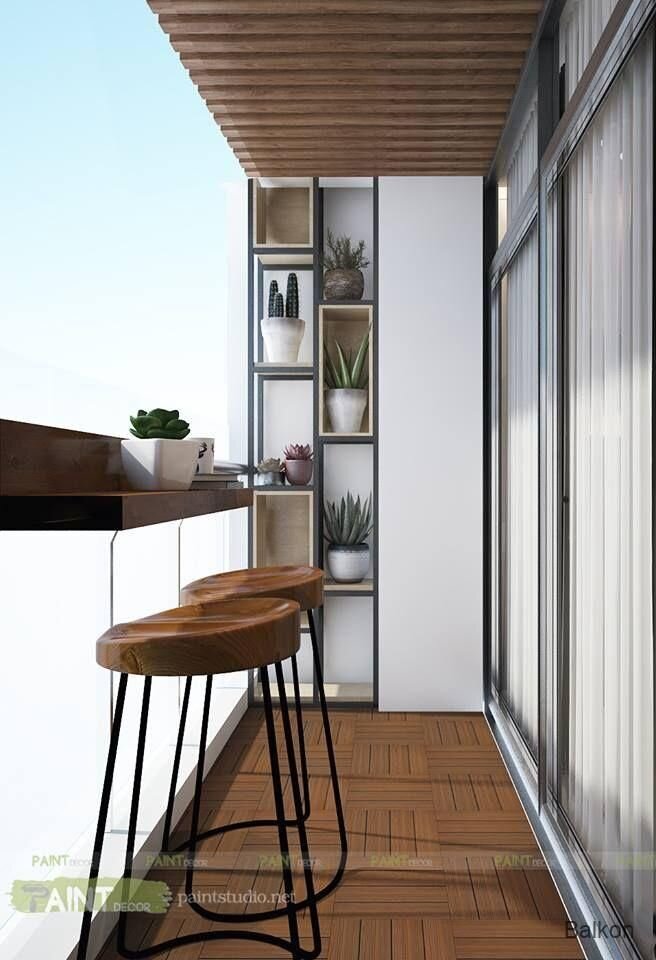 If your outdoor space is extremely tight, consider using the available space vertically as well. Style a wall with hanging plants and add a hanging bar to the balcony railing and place two bar stools in front so that you can watch the world go by.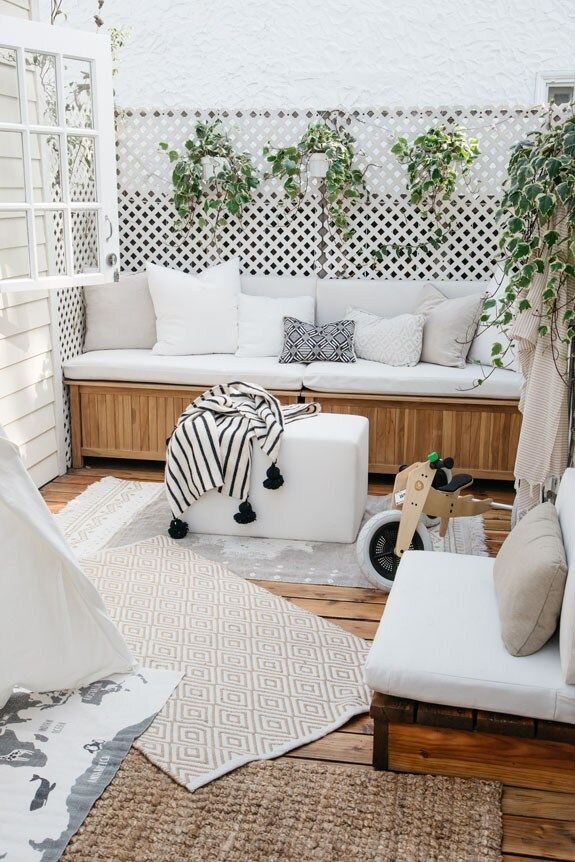 If your space has an odd size that makes standard outdoor furniture a bad fit, consider having a bench custom made to make best use of the space. This way you can maximize seating and still have it be in proportion to the size of space.
5. The Compact Dining Area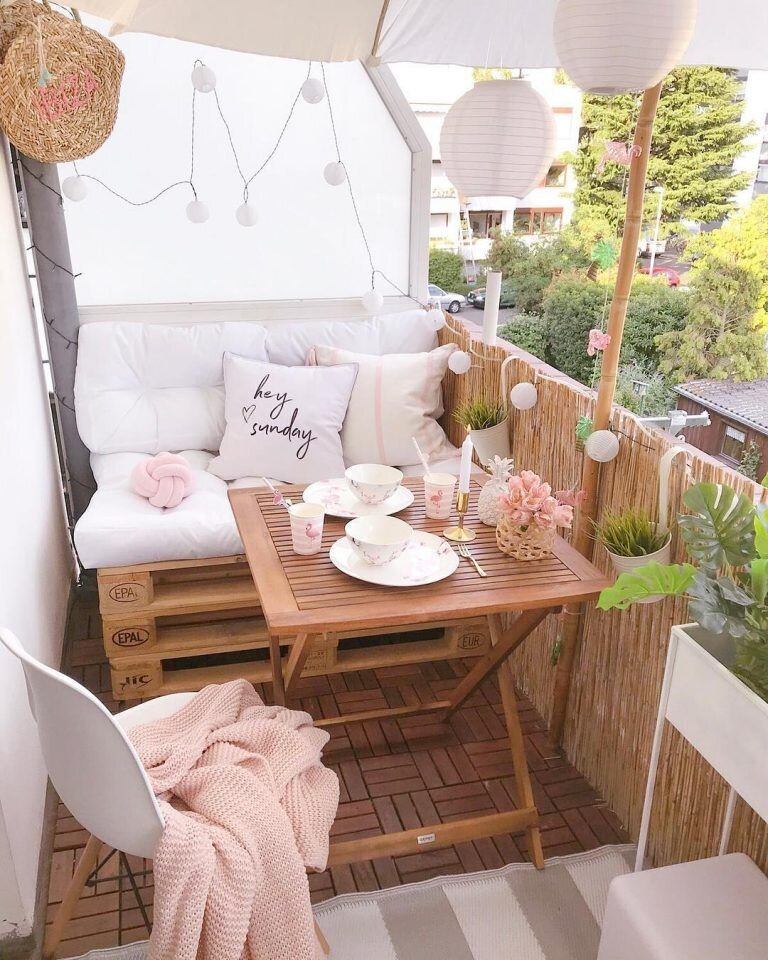 Dining alfresco is on your mind? Combine a self-built bench with a small foldable dining table and you are all set for a relaxing meal outside.
Are you stuck with designing your outdoor space? Have a look at my Pinterest Page for more inspiration or check out my E-Design Service.